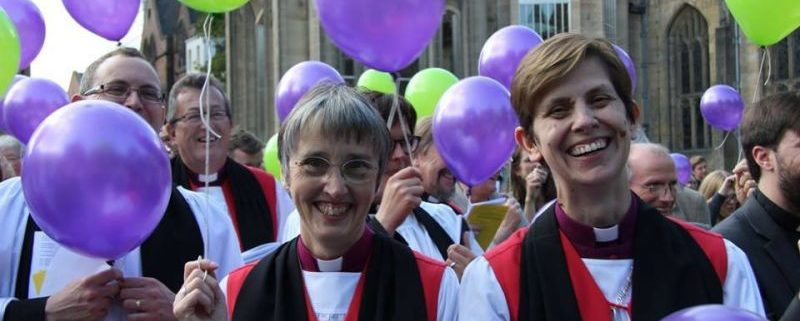 My thanks to everyone across the Diocese who gave so much to the Crossroads Mission over the last four days.  Bishop Peter and I were out and about across the Diocese through the mission and between us came to events in almost every Deanery.  Across the Diocese we hosted and took part in well over 200 different events and services.  We spoke with tens of thousands of people in schools and shows and churches. There were some remarkable encounters and expressions of faith in different places through the mission.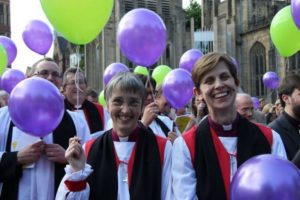 Thanks are due to the Archbishop of York, to the northern bishops who came and rolled up their sleeves and worked extremely hard, and to the teams who came with them.  Thanks are due as well to our local teams in every Deanery, led by the Area Deans, who put such a large and imaginative programme in place.
I want to pay particular thanks to colleagues in Church House and in the Bishop's Staff who have worked together on this project and especially to John Hibberd, Mark Wigglesworth and LJ Buxton who held everything together.
Together we have sown the good seed of the gospel in hundreds of places and thousands of lives.  It is God who gives the growth.  The fruit of the mission will appear in due time in many different ways in the months and years to come.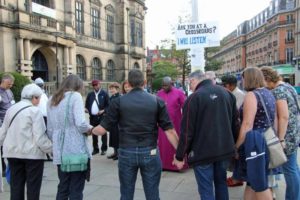 After the planting comes the watering.  Crossroads is over but God's mission continues.  Many churches will have other events planned over the coming weeks as part of a season of invitation and harvest festivals.  Be bold in arranging these and inviting people to come.
It will then be vital to arrange groups and courses where people can come and learn more about their new faith or the faith which has been rekindled.  There is lots of material you can use – but Pilgrim is now working well across lots of different parishes (other courses are available….).
The Northern Bishops mission moves on now to the Diocese of Blackburn next September.  Many lessons will be carried forward.  Bishop Peter and I hope to be part of that with teams from this Diocese.  More on that story later.
But mainly today, thank you to everyone who took part.  It was an extraordinary four days. In the words we used at Morning Prayer today:
"It is good that we should wait quietly for the salvation of the Lord" (Lamentations 4.3).
We have sown the good seed of the gospel.  It is God who gives the growth.
+ Steven
https://blogs.oxford.anglican.org/wp-content/uploads/2015/09/baloons.jpg
533
800
Steven Croft
https://blogs.oxford.anglican.org/wp-content/uploads/2019/12/2019-blog-logo-300x117.png
Steven Croft
2015-09-14 12:07:24
2016-07-11 13:54:51
Reflecting on the Crossroads Mission