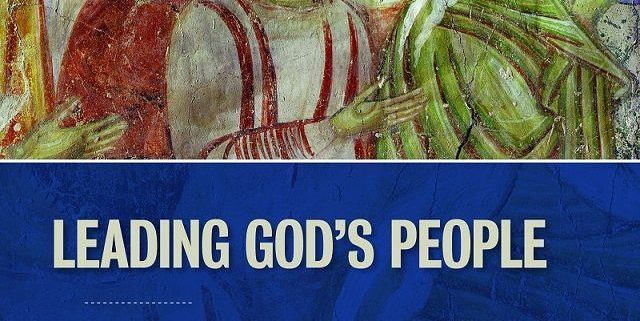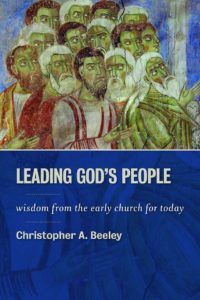 It's not often I read a book and then go straight back to the beginning and start again. I have a small number of contemporary books on leadership which (I think) should be on every minister's shelf.  Leading God's People has gone straight into my top ten.
Leading God's People explores wisdom for pastoral leadership from the early church fathers and mothers.  It's a short, accessible guide to the main themes and draws out the importance of good pastoral leadership, its essential shape and the lessons for leadership today.
The book is ideal Lent reading for clergy, readers, ordinands and anyone who wants to understand more of the distinctly Christian tradition of leadership.  It's a book which speaks across traditions and denominations.  The author, Christopher A. Beeley, is Professor of Anglican Studies and Patristics at Yale.  The book was published in 2012.   I came across it until a few weeks ago whilst preparing for our new leadership course, Leading Well.
St Gregory Nazianzus (329-390):
On the Priesthood
St. Ambrose (339-397):
The Duties of Leaders
St. Augustine (354-430):
Christian Teaching
St. John Chrysostom (347-407):
On the Priesthood
The Rule of Benedict
St. Gregory the Great (540-604):
Pastoral Rule
The early Church reflected deeply on leadership and that reflection is captured in a series of key texts (see box).  All of these texts are (in turn) reflections on what the Bible says about leadership in communities.
Earlier generations of ministers read and studied these texts as a normal part of their preparation for ministry.  But now they are not as well known or understood.
Beeley's short book has five sections.  In the first he explores the leadership of the Church.  Good pastoral leadership is vital for the Church and the wider community.  It is grounded in service with authority.  It is grounded in Christ.  It is immensely difficult but immensely fulfilling.
Chapter Two explores the spirituality of leadership.  Beeley writes: "The most powerful and practical resource that church leaders have at their disposal, week in and week out, is their own knowledge and experience of God".  Worth pondering.
Chapter Three explores the Cure of Souls, Chapter Four is on Scripture and Theology and Chapter Five is about The Ministry of the Word.
These are not the normal headings you find in contemporary books on leadership but they are faithful to Scripture and the great tradition and deeply refreshing .  Pastoral leadership in Church and community is different from every other kind of leadership.
If you haven't yet decided on your own spiritual reading for this Lent (or even if you have) I encourage you to invest in a copy of Leading God's People.  Read it slowiy and carefully over the coming weeks – and be refreshed and inspired in the leadership you offer.
Leading God's People, wisdom from the early church fathers by Christopher A. Beeley is published by Eerdmans in 2012.
https://blogs.oxford.anglican.org/wp-content/uploads/2015/02/leading-gods-people-book-cover.jpg
960
640
Steven Croft
https://blogs.oxford.anglican.org/wp-content/uploads/2019/12/2019-blog-logo-300x117.png
Steven Croft
2015-02-16 10:49:20
2016-07-16 09:50:10
Leading God's People