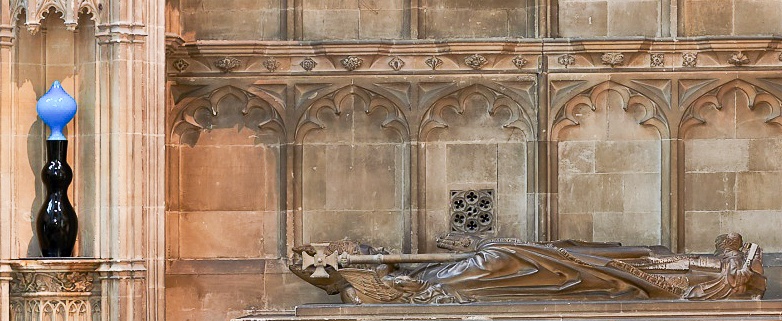 The Bishop of Oxford, the Rt Revd Steven Croft, spoke in the House of Lords yesterday as the House debated Further discussions with the European Union under Article 50 of the Treaty on European Union.
"My Lords, I always rise to speak in this Chamber with some fear and trepidation but never more so than today: not only because of the expertise, passion and conviction in this Chamber but also the jeopardy in which we find ourselves as a nation and a Parliament.
My journey through the Brexit process is that for seven years until the referendum year, I was the bishop in Sheffield and South Yorkshire, where some of the communities voted by almost 70% to leave the European Union. I moved shortly afterwards to the Diocese of Oxford, where the three counties, by and large, are significantly in favour of remain.
I suspect that historians will look back on this process and focus not so much on the calling of the referendum or even the referendum itself but on the long period of indecision and paralysis that has followed. I spent some time in Canterbury Cathedral some weeks ago and stood on the place where Thomas Becket was murdered. We were reminded in the cathedral of Eliot's play Murder in the Cathedral. In his moment of great peril and jeopardy, Becket is visited by four tempters who, in the play, become his four assassins.
I think four significant temptations have grown in proportion to become dangerous assassins facing Parliament in the coming weeks.
The first is to allow our course to be shaped by self-interest and personal ambition. This Brexit debate has been marred from the beginning, it seems, by the narrow calculation of those hoping to gain or retain high office. From the perspective of the country, nothing has undermined trust in our politics more than this untrammelled ambition, which is apparent to all.
I do not single out a particular party or a section of a particular party. One of the dangers of our politics at present is that personal ambition is being put before the country and I think we need to draw that period to an end with great urgency, lest our politics and our confidence in democracy be damaged for a very long time. Conversely, nothing will restore trust in our politics more than putting the interests of the nation ahead of personal position.
The second temptation is to allow yourself to be swayed by narrow party interests and the pursuit of or retention of power in the short term. The issues at stake here are much greater than the rise and fall of particular parties or factions. We need our MPs and Peers to act in the greater national interest and for national unity. I would argue that Parliament needs to come together if the nation is to come together and emerge from this long period of division and introspection.
The third temptation is nostalgia—a romantic attachment to the past. It is wrong to imagine that we can reverse the effects of one referendum by another or go back to a time before the Brexit debates began, when all was well, or go back still further to a different age of independence and imagined glory. We cannot. We must deal with the world as it is, not as we would like it to be, and steer our course accordingly; the leadership that we offer will be judged by this measure.
The fourth and final temptation is idealism: in a world of difficult choices and necessary compromise, holding on to an ideal which is no longer tenable, whether it is a particular kind of leaving or remaining or something else. This, it seems to me, is currently the greatest barrier to positive cross-party consensus. A coming together across Parliament is impossible without the willingness to compromise, and one of the encouraging features of recent weeks has been cross-party engagement.
As others have said, there are huge issues facing our world and our country: climate chaos, care for the poorest, increasing equality and opportunity, our changing relationship with technology, and the challenge of social care and health funding. We cannot allow our national attention to be diverted from these issues by prolonging still further a series of adjustments to our relationship with Europe. The nation is looking to its political leaders for a strong, compelling and united vision of the future that enables us to see beyond these debates in a way that brings unity and common purpose.
The most reverend Primate the Archbishop of Canterbury has spoken in this House about the vital importance of reconciliation in these debates and the protection of the poorest in society. The most reverend Primate the Archbishop of York has written of the need to preserve trust and confidence in our democratic institutions through a time of significant national jeopardy. I hope and pray that, in the midst of these ​difficult debates, we will be able to turn aside from those four temptations, seek meaningful compromise and act for the common good. I underscore the request to the Minister to lay out for us the ways in which the Government will continue to foster cross-party collaboration and listening, move towards a positive consensus and work to draw Parliament and the country back together."
Steven Croft
https://blogs.oxford.anglican.org/wp-content/uploads/2018/12/closecropsentinel-1.jpg
440
782
Steven Croft
https://blogs.oxford.anglican.org/wp-content/uploads/2019/12/2019-blog-logo-300x117.png
Steven Croft
2019-02-28 10:17:31
2019-02-28 10:18:13
A moment of jeopardy